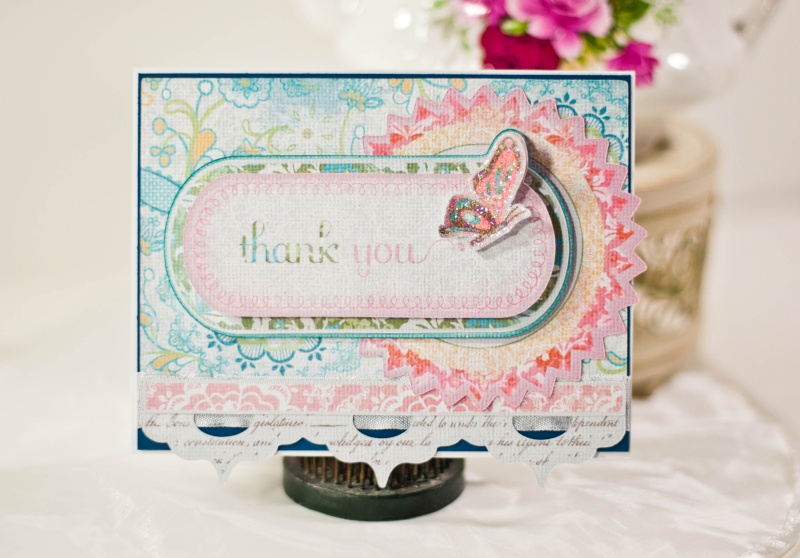 My card today was made using the Cricut Imagine. I'm having a surgical procedure in a little over a week that will have me off my feet for a while and limited in activity. I know I'm going to go crazy. I also wanted to make some Thank You cards now for people that have already volunteered to help. I have a ton of stuff to get done beforehand, and the Imagine helped me quickly create some card kits. I share this with you because I want you to think of what a great gift idea this would be for someone who is in any sort of recovery. How easy would it be to create a little card kit with directions and everything someone would need just to assemble a few cards? And, how great they will feel that they made something so nice to give to those around them.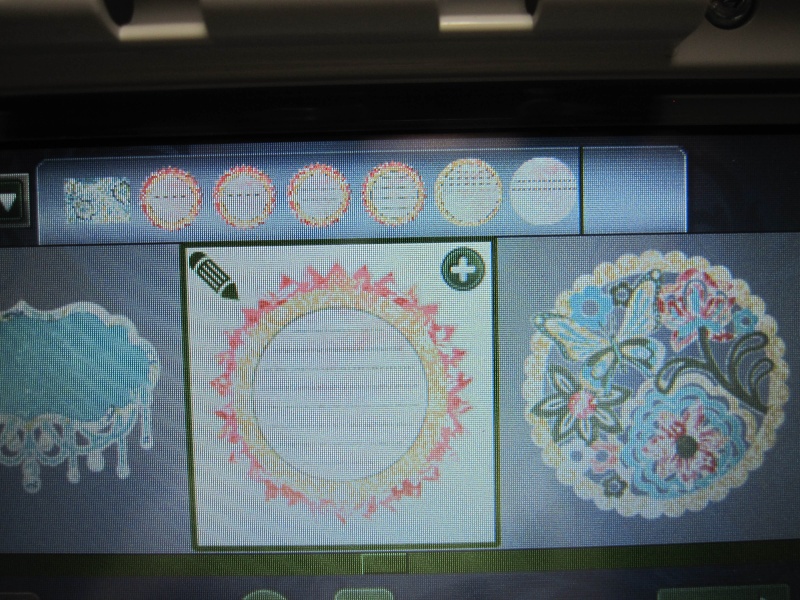 I used Lori's Garden Imagine Cartridge and sized the images to fit a standard A2 card.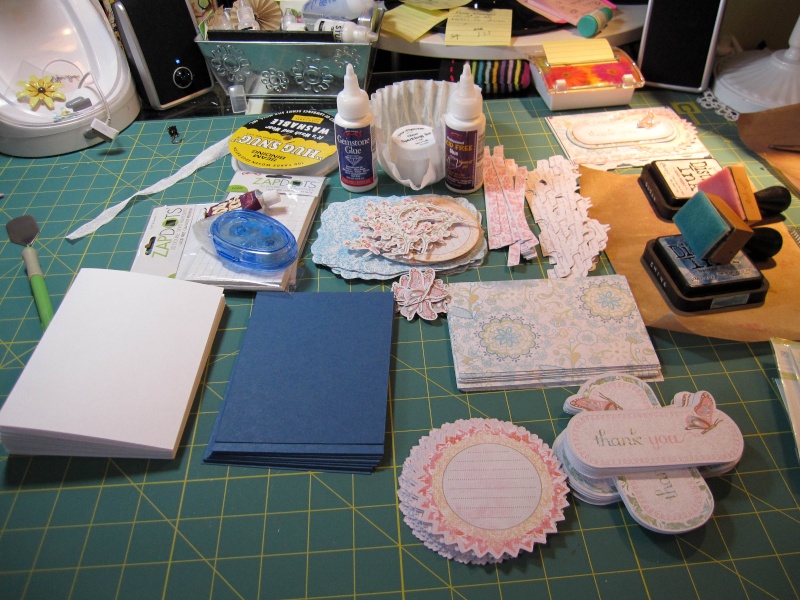 Here is a picture of everything printed, cut out, and gathered together that I will need to assemble my cards.
I created a picture-heavy blog post with all the step-by-step directions on my blog at
www.cherylswindow.com.
You can find a direct link to this post at
http://www.cherylswindow.com/2011/10/imagine-speedy-recovery.html
I hope you enjoy the card and instructions and I would love for you to visit my blog. Don't hesitate to let me know if you have any questions.
Cher
cherylswindow@gmail.com
www.cherylswindow.com
Last edited by CherB on Thu Oct 27, 2011 9:06 pm; edited 2 times in total (Reason for editing : Whew...finally figured out how to add the photos....)
What an absolutely fab design, it makes me want an Imagine! Perhaps I should write to Santa but I think he might say no!


Oh I feel so rude as not to have seen this post, it is so lovely, thank you for posting your cards. There has been a promotion on Create and Craft recently with some of the Imagine cartridges, I have to stick with what I have got (for now), but I must admit, the results do look lovely.

I have ticked the box to notify me of any posts now - a little too late but still very grateful.

All the very best for a speedy recovery Cheryl. x x
---
Permissions in this forum:
You
cannot
reply to topics in this forum